I think I have a seekrit authar fetish — I love love LOVE seeing readers create art derived from my work. Now, obligatory armchair legalese here — "derived from" by the terms of fair use and substantial alteration of the original work, etc., etc., and if I felt I needed a fanworks policy it would be like this, with the added caveat that I never, ever, want to hear filk of my work, ever, ever.
(Ever. I mean it, ya'll. Open your mouth to sing me your Paean to the Nightlord, and somebody gets hurt.)
Anyway.
Jewelry! I like shiny things. So reader and fellow author Ronda Searls showed me some. This necklace is called "Madding." See if you can guess why: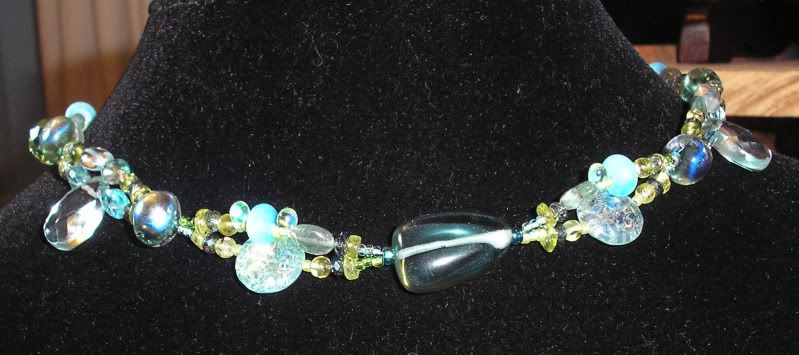 Closer-up: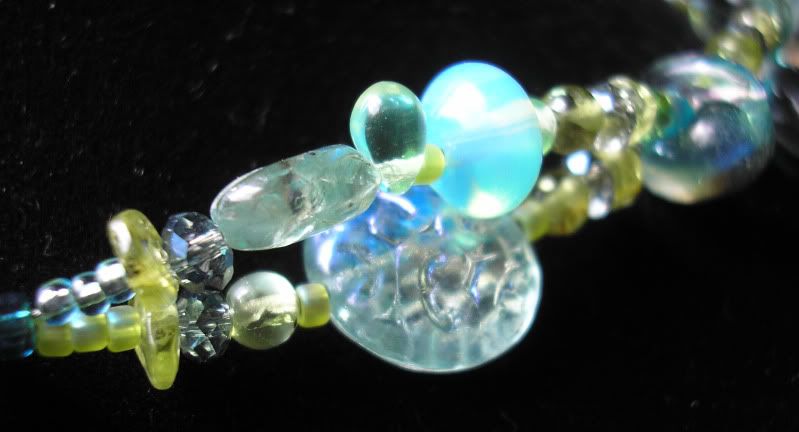 She says, "It turned out longer than I meant it to be, but it's still a nice springlike palette. I tried a new thing – for me – and did it in a crossing over double strand. Because Madding is the god of Obligations, and obligations involve at least two people, with intentions intertwined. :D"
Note for all: this is not for sale. So don't post here asking how you can buy it. Ronda says she'll post it if there's another charity auction soon; I'll let you know if/when that happens. Also, she says, "I am also contemplating Naha and Yeine and Sieh and Nemmer and Oree. There will probably be bead gathering first though. I suppose then I'd have to do one for Itempas. Maybe in a couple hundred years when he's learned not to be a dick? ;D"
HOW COOL IS THAT?!